WordPress is comping up with a new WP 4.8 release in June 2017 to make the blogging platform even better. This release focuses on visual editing and widgets for WordPress-powered websites.
Improved visual editor
TinyMCE allows intuitive navigation for inline elements like links
Dashboard news widget to include nearby and upcoming events
New media widgets covering images, audio, and video
Text widget to support visual editing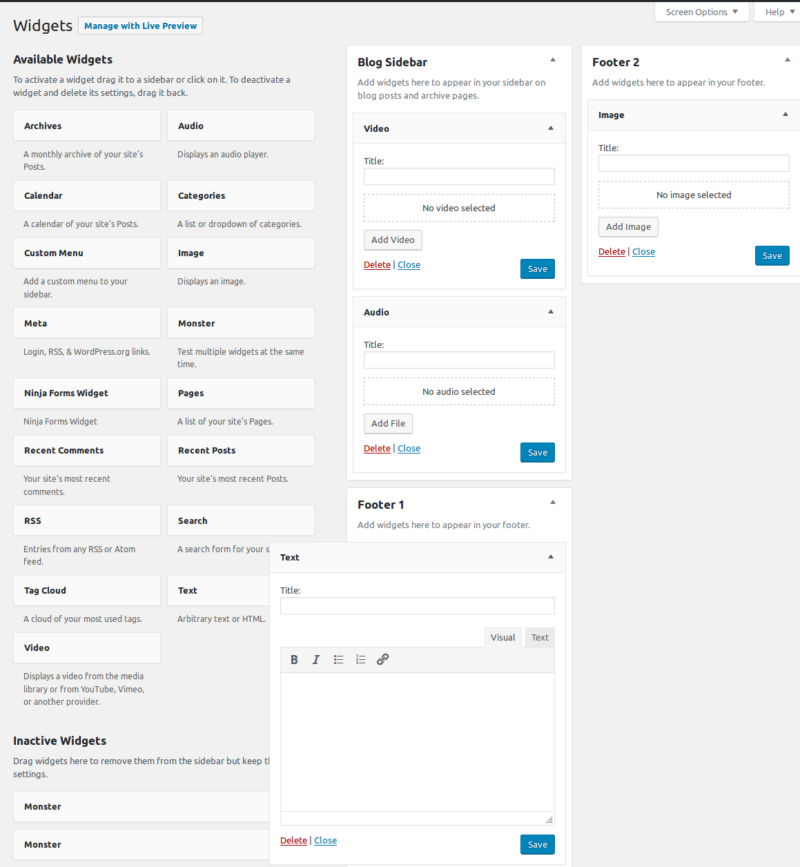 The first beta of WordPress 4.8 is now available for download and testing. If you want to try the new WordPress before its released for the public, you can use the beta tester plugin.