Are you a locksmith in USA? Do you want to get more clients through your website?
You will agree that the locks & keys locksmith business is really competitive.
You need a good website design to impress your prospective clients. Only then you will get the opportunity to impress your clients with your high quality service.
We offer WordPress and HTML websites with unique and attractive design for your locksmith business. We also take care of design to improve your business lead conversion and make the site user-friendly.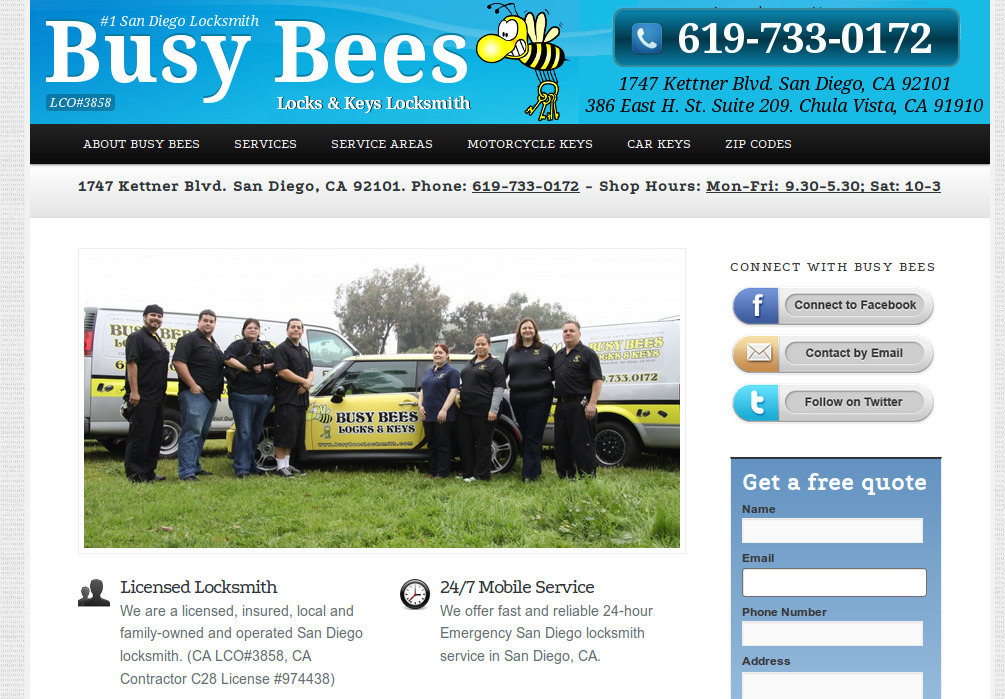 We helped a San Diego, California (CA)-based locksmith service to get an attractive website for their brick & mortar locksmithing business.
We have helped other locksmiths in US as well. You can contact us too. If you are looking for a good locksmith website for your US locksmith business, don't look any further. Please contact us using the contact us page on this website. You can find the link in the top menu as well as in the footer.