How to embed Google Form in WordPress post or page? Want to use Google Forms to collect some survey data, ask for feedback or create a contact form?
In this tutorial, we will learn how to add Google form in WordPress and use it to collect data or create contact forms. The process is fairly simple and requires no plugin or coding.
Step 1: Create a Form with Google Forms
How to create form with Google Forms? The process is fairly intuitive. Simply go to Google Forms, choose a blank template or use the existing ones to create your own form with the required fields.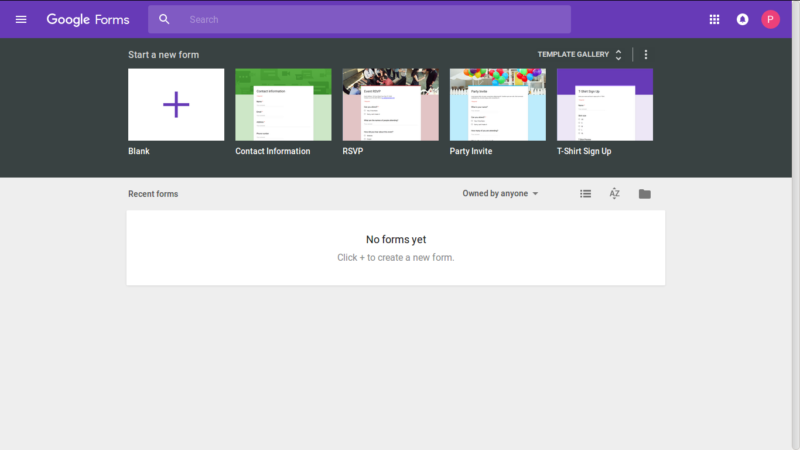 In the Google Forms page, you can edit your form's design, add fields, etc. Click on the settings (gear) icon and customize the options such as receiving the email of the form submitter.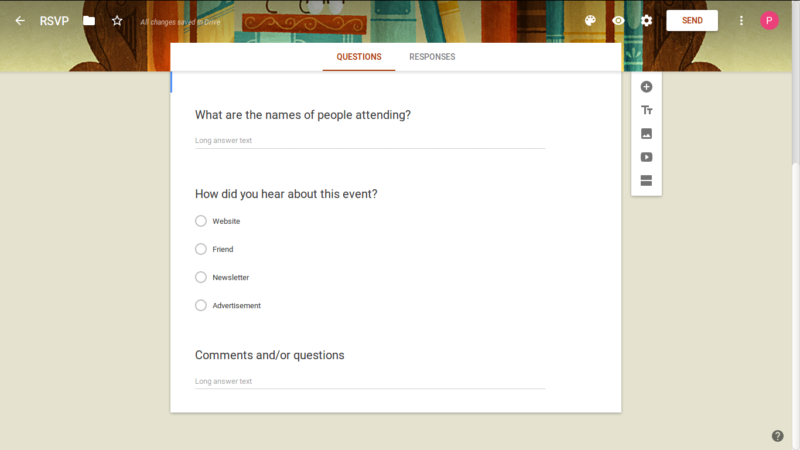 Click on the Send icon button and then decide where the form code is to be emailed. As we are interested in embedding the Google form in WordPress, we will click on the < > embed code icon. Now, adjust the dimensions, if required, and copy the embed code.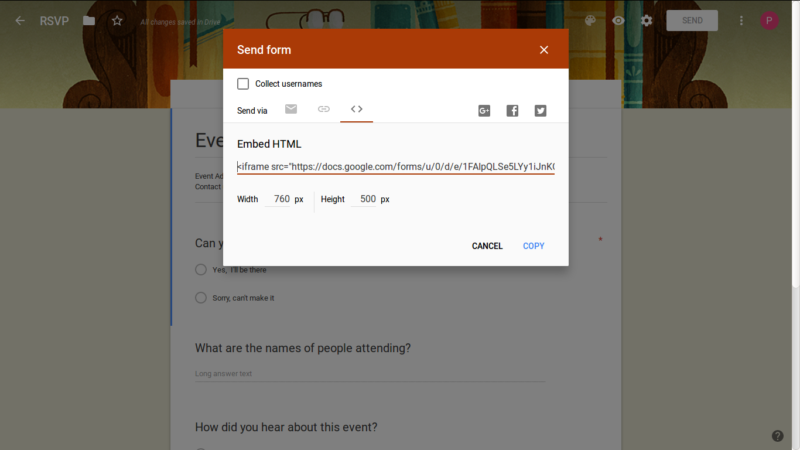 Step 2: Add the Google Form Code in WordPress Page/Post
Now that you have the embed code, go to edit the page or post where you want to add the Google form.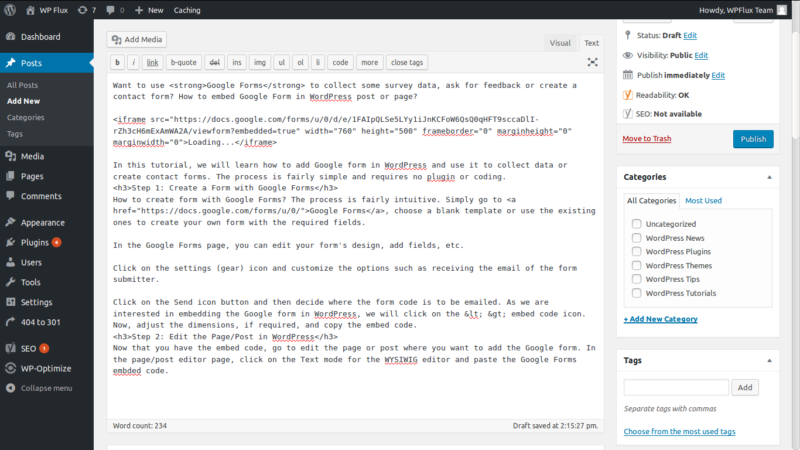 In the page/post editor page, click on the Text mode for the WYSIWIG editor and paste the Google Forms embed code. When you revert to the Visual mode, you will find your Google Form embedded in WordPress page/post.
Click save/publish for the page/post. Done.